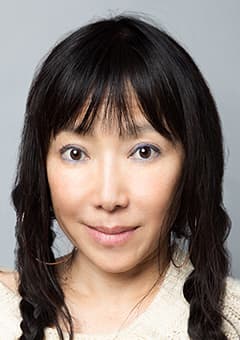 Jenna Park Adler is a Music Agent at leading entertainment and sports agency Creative Artists Agency (CAA). Adler represents many of the industry's leading artists, including Jennifer Lopez, Doja Cat, Charli XCX, Green Day, Chloe x Halle, and Mark Ronson, among many others.
Adler is well-known for her distinct ability to support the careers of some of the world's most renowned artists, while also discovering and nurturing emerging talent. Most recently, she helped guide Green Day's worldwide Hella Mega Tour featuring Green Day, Fall Out Boy, and Weezer; and orchestrated Jennifer Lopez's record-breaking Las Vegas residency, as well as Lopez's inaugural solo headline summer "It's My Party 2019" tour.
In addition, Adler's knack for identifying and developing up-and-coming talent put her at the forefront of numerous client successes in 2020. She oversaw the massive success and mainstream breakout of Doja Cat and played a pivotal role in Chloe x Halle's breakthrough 2020 year. Among other accolades, Adler has been named among Pollstar's Women of Live and Billboard's Women in Music multiple times since 2015.
As a Korean-American woman, she was CAA's first homegrown female music agent. Adler continues to fight for her seat at the table and serves as a mentor to the next generation of agents and executives, helping to make room for others at the table as well. She constantly works to amplify diverse voices and hopes to ensure that the next generation of talent knows how to make their voices heard. As a mother of two college-aged sons, she has instilled in them the importance of having an opinion, asking questions, and always being kind.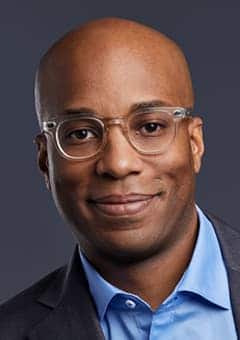 Jonathan Azu
Culture Collective
For reasons bigger than music and after years of driving success for some of the industry's most iconic artists brands and companies, Jonathan Azu left an executive role at entertainment powerhouse Red Light Management to start management firm, Culture Collective.
With a focus on clients of color, Culture Collective is driving change within its industry while also representing creatives who are redefining their culture. While providing its clients with the services to build their careers, Culture Collective is also exemplifying and promoting diverse and inclusive leadership in entertainment which is greatly lacking in music companies today.
As Jonathan stated in his Variety Magazines 2019 Inclusion Impact Report interview, "I wanted to build a company that has diversity and inclusion as its mission…it is important because without it our culture's narrative could be lost or mistold."
Prior to joining Red Light, Azu, a two-time Billboard 40 Under 40 Power Player, was EVP & General Manager of Red Light Management, EVP of Operations and Business Development for Superfly Presents and was VP of Music Partnerships for CBS Radio. He is a graduate of Drake University and currently serves as a Board Trustee. In 2020 Azu was added to University of Southern California's faculty as an adjunct professor in artist management. He was also honored as a Billboard Change Agent for his work at Culture Collective and in launching Diversity in Music, the first employment database in focused on underrepresented executives in music.
In his career Jonathan has overseen the development of many notable artists and brands including Anita Baker, Emily King, Jośe James, Cory Henry, Luke James, Michelle Williams, Miguel, Kool & the Gang, Lecrae, Leon Thomas, Outside Lands Music Festival, Bonnaroo Music and Arts Festival and many more.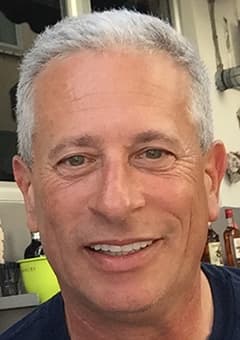 Gerry Barad
Live Nation Global Touring
Gerry Barad, Executive Vice President of Live Nation Global Touring, a division of Live Nation, the world's most successful leader in the live entertainment industry, has been a music industry trailblazer for over 40 years. Gerry and his world-class team have promoted and produced many of the top grossing tours of the last four decades with past and present clients including U2, Madonna, Lady Gaga, Justin Timberlake, Beyonce, Beyonce and Jay-Z OTR II, Barbra Streisand, Rush, Sting, Peter Gabriel, The Police, Neil Young, CSNY, the late David Bowie, Bette Midler, Todd Rundgren and Gorillaz. Gerry has played an integral role in the acquisition, production, merchandising, budgeting, sponsorship affiliation, and execution of these successful tours.  Prior to joining Live Nation, Gerry was a founding partner at The Next Adventure and Vice-President of Client Acquisition at Brockum Merchandising.
 
Gerry's passion for live entertainment extends beyond the world of Rock and Roll and Pop and into the world of theatre. An avid theatre patron himself, his appreciation of the fine arts came at an early age with his love for the theatre, musicals and classic films. Gerry has previously sat on the Board of the Chicago Children's Choir, the Chicago Auditorium Theatre and Lookingglass Theatre Company. Gerry is currently the Chairman of the Advisory Board for the Berklee Popular Music Institute at Berklee College of Music in Boston.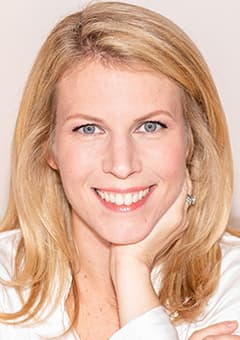 Nicole Barsalona
Everyday Rebellion Entertainment
Artist Manager, advocate, and consultant, Nicole Barsalona leads Everyday Rebellion Entertainment, specializing in artist development and international market development for artists like Prateek Kuhad and Mark Wilkinson.
A passionate advocate, Nicole proudly serves as President of 501(c)3 non-profit organization, Women in Music, where she joined the Board of Directors in 2013 and has helped usher in record growth since becoming President in 2019. She serves on the Executive Board of Music Managers Forum (US), the largest and leading trade organization for music managers in the U.S.
As an industry leader, Barsalona has been quoted in Forbes, Billboard, the Wall Street Journal, Yahoo Finance, the Boston Globe, The Week, Mashable, and Music Row, among others. She has been a featured speaker at Grammy Pro NY:LON Connect, YouTube, SXSW, Mondo.nyc, General Assembly, Reboot, Berklee College of Music, Northeastern University, Boston University, and more.
Barsalona started her career at Steven Van Zandt's multi-media company, Renegade Nation, where a week-long temp gig turned into the most formative years of her career. Barsalona eventually served as Chief of Staff and Director of Communications at Renegade Nation, and Road Manager to Van Zandt on tours with Bruce Springsteen & the E Street Band.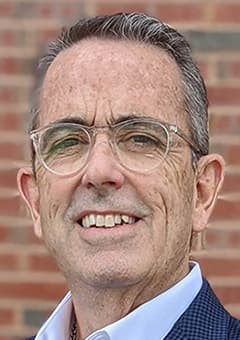 Scott Carmichael
Prodigy Search
Scott Carmichael is Founder & CEO of Prodigy Search, a nationwide leader in senior-level executive search, in which its distinction is Where the Best Brands Come for the Best Talent. Established in 2007, Carmichael directs Prodigy's industry-leading portfolio of clients nationwide, a roster that reads like a Who's Who in the sports and entertainment industry, including five of the most valuable sports franchises in the word. He conceptualized and developed the largest sports-specific boutique recruiting agency, leading all business development, operations, and strategy for the agency. Prodigy is passionately focused on executive-level opportunities with professional leagues and teams, agencies, stadiums and arenas, nonprofit and technology companies and recently launched a division solely concentrated on the exploding gaming, esports and gambling industries.
Prior to founding Prodigy Search, Carmichael spent nearly ten years as the head of the National Hockey League's Club Marketing department, a team consulting and best practice business unit, servicing all 30 teams in the NHL. Additionally, he was a key player in the development and roll out of all NHL brand initiatives, while also managing the marketing relationships between the League, its Clubs and national partners, such as Anheuser-Busch, Coca-Cola, MasterCard, Dodge, MBNA, ABC, ESPN and FOX.
Preceding his role at the NHL, Carmichael was a senior executive with the Los Angeles Kings, where he directed and managed the areas of broadcasting, communications, operations, marketing and public relations. Carmichael's previous roles in the industry include organizations such as the Los Angeles Lakers, Los Angeles Clippers, Los Angeles Memorial Coliseum and Sports Arena and the 1984 Los Angeles Olympic Organizing Committee.
Carmichael, a native of Los Angeles, graduated from Loyola Marymount University with a degree in Communications. He and his wife, Gail, have four children and seven grandchildren and now reside in New Jersey.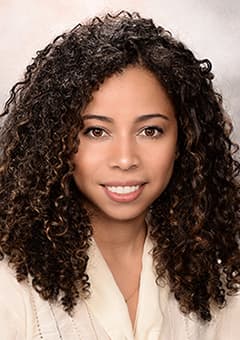 After working at the label as the Associate Director of Commercial Accounts and Revenue, overseeing release strategies for all digital releases, heading relationships with streaming partners, and executing on artist brand partnerships, Chayce Cheatham now finds herself as TikTok's Label Partnerships. In her current role, Chayce is the liaison between artists, managers, and labels to execute marketing initiatives and assist in artist on platform growth strategies.
Prior to joining the label in 2018, Chayce spent almost 3-years as the Sponsorship Coordinator for Live Nation Entertainment where she played an all-encompassing role ensuring sponsor fulfillment for brands such as BMW, SoCal 360, and Anheuser-Busch. She was an integral part of creating impactful marketing campaigns for global companies such as Acura, Honda, and Heineken.
Chayce is known for delivering results in everything she touches from legendary album releases for Big Boi to leading marketing campaigns and execution for the music industry's most talked about digital platform, TikTok.
Chayce is a proud B.A. graduate of Spelman College in Atlanta. Born in Brooklyn and raised in Queens, NY, she now resides in Los Angeles.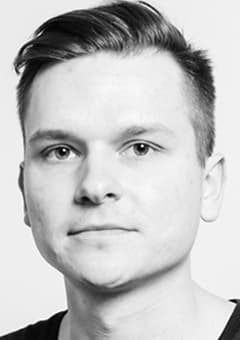 Stanislav "Stas" Chijik is the co-founder and CEO of Billfold, a payments and access control solution for large-scale events and venues. He has 10 years of experience in event operations and F&B organization, in addition to his owner-operator history with Brooklyn Mirage/Avant Gardner. He still owns and operates his first business he started when he was 19 years old called One Stop Beer Shop, a local bar focused on craft beer. With millions of people coming in contact with Billfold, he understands what users look for and how to solve their needs effectively.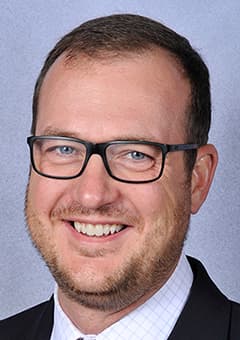 Mike Conley
Cleveland Cavaliers
Mike Conley is the Chief Information Officer and Senior Vice President of the Cleveland Cavaliers and Rocket Mortgage FieldHouse, which includes the Cleveland Monsters (AHL), Canton Charge (NBAGL) and Cavs Legion Gaming Club (NBA2K). Conley oversees all the information technology, data governance, emerging technology and digital operations for the franchise. Most recently, Conley led the technology ideation and application for the Transformation of Rocket Mortgage FieldHouse, a major renovation project to transform the nearly 26-year-old venue.
With over two decades worth of experience in media, digital and technology-related positions, Conley's leadership has helped set a solid business foundation from which the Cleveland Cavaliers, Cleveland Monsters, Canton Charge, Cavs Legion GC and Rocket Mortgage FieldHouse have flourished into one of the most successfully-operated and technology-driven sports and entertainment teams in the country.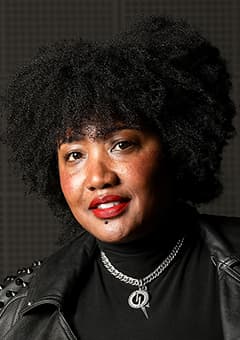 SHAVONNE DARGAN
CURATeD / Live Nation
Shavonne Dargan currently holds the position of SVP, Strategy & Marketing, CURATED – part of Live Nation Entertainment's Media & Sponsorship division, where she leads a results-driven team of experts with a focus to impactfully guide internal teams and brands on how to speak to, connect with and create + activate authentic experiences for music fans through an inclusive lens. Shavonne and her team tie together robust, scalable marketing programs, tapping into the full Live Nation portfolio to bolster offerings and leverage music marketing to engage consumers. She also serves as the Executive Sponsor for Live Nation's Black Employee Resource Group, BE. 
Ms. Dargan attended Syracuse University on an athletic scholarship and earned a B.S. in marketing from the Whitman School of Management. She is an advocate for equity in education and volunteers with/serves as a mentor for several local and national organizations.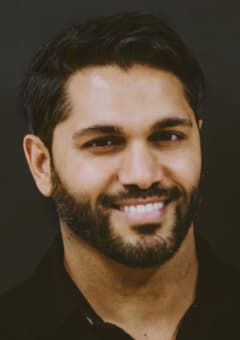 Despite the challenges brought on by a year of being sidelined by the global pandemic, there is no doubt that live entertainment will be a vital part of the human experience in the near future. Event producers are already putting shows on sale and Tixr, a next generation ticketing and commerce company, is seeing an enormous, pent up public appetite for live events.
Co-founded and led by Robert Davari, Tixr came on the scene in 2013 as an upstart alternative to the monopolistic legacy ticket selling business. Built on a cutting-edge technology platform that empowers event producers to be flexible and reactive to market conditions, Tixr is making inroads with music festival producers, pop-culture events like Comic-Con, nightclubs and destination events all over the world.
When the pandemic hit, Tixr turned on a dime to develop a livestream ticketing platform which helped many of its clients weather the most challenging environment ever faced by live operators. Tixr was the first ticketing company to bundle an NFT with a concert ticket, with the Breakaway Festival this year. They successfully sold tickets to rock band KISS's record-breaking, live streamed New Year's Eve show from Dubai. And they continue to break new ground every day by developing technologies that empower producers to bring dynamic pricing to their events, bundle just about anything with the ticket, so that their relationship with their customer is extended way beyond the actual event.
"Legacy ticketing companies are built on technology infrastructure that is 20 to 30 years old," says Davari. "That is why we brought Tixr to market. We are built on a framework that is flexible and nimble enough to respond to market conditions very quickly, whether that's yield management and dynamic pricing, NFT bundles, travel packages, basically anything our partners can dream up, our system can handle."
The fact that Davari leads a company with technology at its core isn't a surprise. The son of a NASA scientist, Robert Davari literally grew up around technology. He taught himself web development and computer programming at the age of 13, and majored in Cognitive Science at UCLA, which sparked an interest in computer programming and Artificial Intelligence.
Davari is a successful entrepreneur spanning multiple industries. He founded the highly profitable telecom company Carrier Connect, which Davari bootstrapped into an enterprise that was doing $10 Million in annual revenue at its height. But even as he led Carrier Connect through over 13 years of success, Davari always found a way to incorporate his first love - music - into his life.
As a music fan and avid attendee of music festivals, Davari became struck by how frustrating legacy ticketing systems were for fans, and how old technology was no longer able to keep up with rising ticketing demands of massive tours and festivals. It was at Coachella 2011 when Davari and co-founder Patrick Stavro came up with the idea for Tixr. Now as the company approaches a full decade in business, Davari sees Tixr as perfectly positioned for the growing live event commerce space.
"Events of the future will revolve around a single e-commerce hub that provides a pathway for producers to create long term relationships with their customers, the fans," he says. "And we built Tixr to be just that."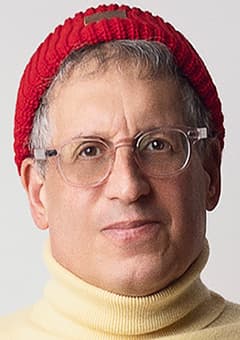 Marty Diamond
Wasserman Music
Marty Diamond founded his celebrated boutique agency Little Big Man Booking in 1994, following stints at booking agency International Talent Group, record labels Arista and PolyGram, Bill Graham Management, and as talent buyer at Manhattan music venue The Ritz (now known as Webster Hall). Little Big Man won the Pollstar Award for Boutique Booking Agency of the Year 10 times in 11 years before being acquired by Paradigm in 2006. Diamond became Paradigm's Head of Global Music, and is a 15-time nominee and three-time winner of Pollstar's Agent of the Year award.
Diamond takes pride in being an architect of artist development. He represents many of music's most creatively and commercially successful artists, including Ed Sheeran, Coldplay, Janelle Monáe, Sigur Rós, Sara Bareilles, Liam Gallagher, Sia, Lorde, Alessia Cara, Bastille, Snow Patrol, Jess Glynne, and Vance Joy, among others.
Diamond is a Samburu Trust board member, serves on the Dean's Advisory Council for the University of Delaware's College of Arts & Sciences, and is actively involved with Global Citizen and the Surfrider Foundation in an advisory capacity. Diamond and his family were honored at the T.J. Martell Foundation's 2013 Family Day. In September 2019 he received the City Parks Foundation's SummerStage Icon Award in New York.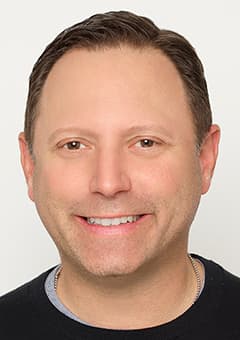 Ken Fermaglich
United Talent Agency
Ken Fermaglich is a Partner and Music Agent at leading global talent and entertainment company, UTA. As a member of the music leadership team, he currently oversees the booking and touring for internationally acclaimed artists such as Guns N' Roses, Paramore, Muse, Daughtry, Mammoth WVH, 3 Doors Down, Bush, Jason Bonham's Led Zeppelin Evening, Seether, Steel Panther, Alter Bridge, and A Day To Remember, among others.
Fermaglich joined UTA in 2015 when the company acquired the world's largest independent booking agency, The Agency Group (TAG). Previously, he spent 18 years at TAG where he played a pivotal role in managing a team of agents while cultivating the careers of many acts he represents to this day. Prior to that, Fermaglich worked at Artists & Audience Entertainment after a brief stint at ICM. His music career began shortly after he graduated from Skidmore College and started as an assistant at William Morris in 1990. 
Recognized as a leader in the industry, Ken has been named to the Billboard Power 100 list four times and was nominated for the "Agent of the Year" Award at the International Entertainment Buyers Association Awards in 2016.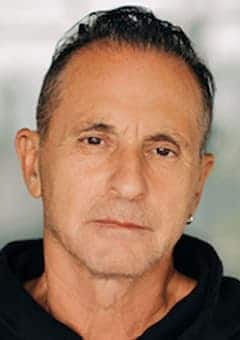 Arthur Fogel
Live Nation Entertainment
Over a storied, 40-year career, Fogel has earned his reputation as a fierce ally to some of the biggest names in music, working behind the scenes to build worldwide tours that are among the most memorable and highest-grossing in history.
Fogel personally oversees many of Live Nation's largest tours, connecting artists with millions of fans around the globe. Current tours include Lady Gaga's The Chromatica Ball and Sting's My Songs tours. Recently, Arthur oversaw the U2's The Joshua Tree Tour 2019 with sold out concerts throughout Australia, New Zealand and Japan alongside performances in Singapore, Seoul, Manila and Mumbai where the band performed for the first time. Additionally, he oversaw the launch of Madonna's Madame X intimate and innovative theatre residencies with 54 shows in just 8 cities in North America followed by an additional 37 concerts in Lisbon, London and Paris concluding in early 2020.
In May 2018, Arthur was awarded the Order of Canada, one of the highest honors of achievement given by the Canadian government.
Highlights from Fogel's impressive career include:
U2's 2019 revisit of The Joshua Tree Tour through Australia and southeast Asia.
The 2018 eXPERIENCE + iNNOCENCE Tour which served as a sequel to 2015's iNNOCENCE + eXPERIENCE Tour.
U2's 2017 Joshua Tree Tour, which celebrated the 30th anniversary of the seminal album's release. The Joshua Tree Tour's attendance was over 2.7 million fans across 51 dates, including a record-breaking turnout in São Paulo, Brazil with four sold out stadium shows and 280,000 attendees. The overwhelming demand made the Joshua Tree Tour the top grossing tour of 2017.
Fogel also produced the band's renowned 360° Tour, which became the most successful tour at that time, with 7 million tickets sold and $735 million gross, in addition to the band's successful PopMart, Elevation, and Vertigo tours.
Madonna's Madame X tour with over 90 shows in just 11 cities as well as her last six world tours, including the Rebel Heart World Tour, and the icon's 2008/2009 Sticky & Sweet Tour, which became the highest grossing tour in history by a solo artist, grossing over $400 million.
Beyoncé and Jay-Z's OTR II Tour, which performed 48 shows across 15 cities in the UK & Europe, as well as 24 cities in North America. Over 2.1 million fans attended OTR II, which grossed over $256 million, a 132% increase from the original OTR Tour in 2014, making OTR II one of the highest grossing tours of 2018.
Justin Timberlake's 2018/2019 Man Of The Woods Tour, performed 115 shows in front of 1,681,000 fans for a total gross of $232 million. He also promoted Justin Timberlake 20/20 Experience World Tour through 2013-2014.
Beyoncé's THE FORMATION WORLD TOUR captivated stadium audiences across the globe and was the highest grossing tour of 2016, with over 2.2 million tickets sold and over $256 million gross.
Lady Gaga's current Chromatica Ball Tour. The sold-out JOANNE WORLD TOUR which wowed fans in 2017 and became the #5 top earning tour of 2017 H also produced The Monster Ball tour (2009-2011), the highest grossing tour for a debut artist in history; the Born This Way Ball tour (2012-2013), the 2014 ArtRave: The ARTPOP Ball tour, and her 2015 tour collaboration with Tony Bennett.
His long-running history with Sting includes the My Songs tour which has performed Internationally since 2019. Sting & Shaggy's The 44/876 Tour. Sting's 2017 critically acclaimed 57th & 9th World Tour sold out all tour dates in North America, Europe and South America, visited Asia and festivals throughout Europe. Fogel has promoted Sting's tours for the past 15 years, including the celebrated Police Reunion Tour, one of the top 10 grossing tours in history, with 3.3 million tickets sold.
Other artists Fogel has promoted include Rihanna, Neil Young, Crosby, Stills, Nash & Young, Rush, Bette Midler, and Bruno Mars. He was also David Bowie's tour promoter for 25 years.
His achievements have been recognized throughout the music industry with honors and awards including: awarded the Order of Canada (2018), induction to the Canadian Music Hall of Fame (2017), inclusion on Billboard Power 100 list for the last seven years, the TJ Martell Entertainment Visionary Award (2014), and Pollstar Promoter of the Year (2007). He was also the subject of the acclaimed documentary, Who The F**k Is Arthur Fogel – a backstage view into his career in which U2 front man, Bono, calls him "clearly the most important person in live music in the world."
Fogel began his promoting career in 1981 with Toronto-based Concert Productions International (CPI), where he promoted artists and tours across Canada. In 1986, he was appointed President of the Concert Division at CPI, a position he held until 1995. He subsequently became President of The Next Adventure (TNA), a global touring company formed by the principals of CPI. In 1998, following the acquisition of the company by SFX, he oversaw the global touring division. In 2002, SFX was acquired by Clear Channel Communications, where Fogel ran the Global Touring division. In 2005, the live entertainment division was spun off as Live Nation.
Early exposure to theater and ballet, combined with a high school trip to watch the load-in of a Broadway tryout in Boston, led Fr. David to what has been a decades-long career in the entertainment industry. Starting in 1974, with his first jobs in summer stock, and then working as an extra hand for IATSE, he eventually found his theatrical niche as a lighting designer and technical director for various ballet, theater and opera companies. He continued as a production electrician and supervisor for numerous Broadway productions, national tours and industrial theater events, and in 1996 was appointed to be an IATSE International Representative.
In this role, continues to organize workers, negotiate contracts, and mediate disputes. In addition to traditional theatrical productions, his assignments often entail complicated events such as political conventions, awards shows, and multi-city festivals and music events. A hallmark of his philosophy of management-union relationships is always trying to get everyone to "yes." His knowledge of production, along with his experience shouldering the responsibility of creating and managing production budgets, have been particularly valuable in representing workers.
In addition to his union work, Fr. David is the rector of Saints Peter and Paul Orthodox Church in New Jersey, and is the past HR Director for the Orthodox Church in America. He is also proud of his service as a director with the Event safety Alliance.
Serving as a priest at the same time as being a labor leader may seem like a strange combination of callings, but he sees it as completely consistent with the long tradition of faith leaders advocating for workers' rights. As Fr. David likes to say, "It is my experience and belief that the faith community, in tandem with the trade union movement, are the most effective advocates for the dignity of all people."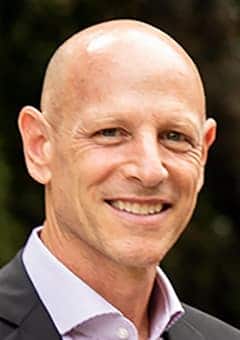 Kevin Gelbard is a senior executive in the Music Brand Partnerships department at leading entertainment and sports agency Creative Artists Agency (CAA). Based in the Los Angeles office, Gelbard develops strategic campaigns and partnerships with brands across the globe for many of the world's leading music artists including Jennifer Lopez, Dua Lipa, Maroon 5, and Jennifer Hudson, among many others.
Prior to joining CAA in 2002, Gelbard was Vice President, Sales at Envision (an AEG company) where he was responsible for overseeing the naming rights and property sales divisions for a portfolio of 14 sports and entertainment properties. He also served as Director of Sponsorship with the Los Angeles Dodgers, where he lead the organization to 300% growth in sponsorship revenue in his more than four years working on the business.
Gelbard graduated from UC San Diego with a degree in Quantitative Economics and earned an MBA from the University of Southern California.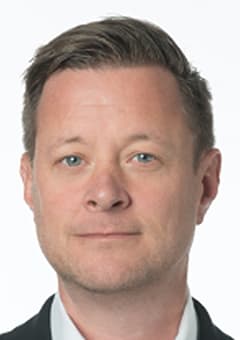 Dan Griffis
Oak View Group
With over 20 years of experience on both the brand side and the property side, Daniel Griffis has built his career by thinking differently. Daniel is currently the President of Global Partnerships at Oak View Group (OVG). OVG was founded in 2015 and is a global sports and entertainment company whose purpose is to be a positive disruption to business as usual in the sports and entertainment industry. The Global Partnerships division at OVG specializes in naming rights, sponsorship sales, partnership management and corporate brand consulting in sports and live entertainment. Daniel is one of the original members of OVG alongside Tim Leiweke and Irving Azoff and has helped to grow the company from 3 people to 550 people in less than 4 years. Before OVG, Daniel was an Officer and Vice President of Marketing at Target Corporation. Daniel managed a $450MM marketing budget for the company across a portfolio of Sports, Entertainment, Grocery, Fashion and Corporate Social Responsibility for the $76B company. Previous to Target, Dan spent 10 years running marketing and sales for Chip Ganassi Racing Teams, Inc. where he and the CGR team won 13 Championships, 4 Indianapolis 500's, 5 Rolex 24 Hour races and the Daytona 500. Dan raised over $1.7B in revenue for the team in a 10 year span. Earlier in his career, Dan also worked in the finance practice at KPMG consulting and then earned a MBA with distinction from the University of Michigan, Ross School of Business. Dan resides in Los Angeles with his wife Janna and his three children Riley (18), Holden (15) and Eliza (13).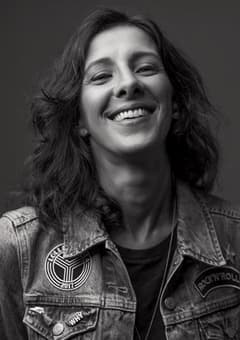 Helena "Leca" Guimarães
C3 Presents
As C3 Presents International Director, Leca Guimarães handles all aspects of Lollapalooza internationally (with the exception of talent booking), while working with local promoters to maintain the Lollapalooza brand standards across the globe.  Lollapalooza started its international expansion in Chile in 2011, then expanded to Brazil in 2012, Argentina in 2014, Germany in 2015, France in 2017 and Sweden in 2019 with additional locations to be added soon.  Leca joined the C3 Presents family in 2012 after working as Project Director at Geo Eventos, the first and former Lollapalooza Brazil promoter, and is now a Brazilian living in Austin since 2014.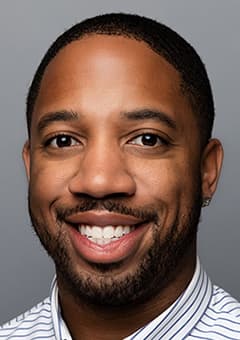 Joseph Harris is a Music Agent at leading entertainment and sports agency Creative Artists Agency (CAA). Harris works in the Los Angeles office and represents many of the world's leading musicians, including Cardi B, Lil Nas X, A Boogie Wit Da Hoodie, Lil Baby, Samm Henshaw, Ludacris, TeaMarrr, Saweetie, Lil Durk, Tems, Amaarae, and Rotimi, among others.
He began his career at CAA in 2013 and was promoted to Agent in 2017.
Harris graduated from Arizona State University with a degree in Business Communication.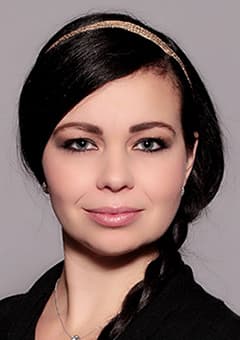 DR. K. ELIZABETH HAWK
Ampersand Intelligence
Dr. Hawk is a physician scientist and President of Ampersand Intelligence. Her integrated MD/PhD training built a foundation to explore translational discoveries, understand the research process, and teach new emerging concepts. Following an undergraduate degree in Molecular Cell Biology at UC Berkley, Dr. Hawk completed a master's in medical radiation physics and a PhD in Neuroscience at The Chicago Medical School. She then completed her medical doctorate, residency and dual fellowship requirements at the University of Southern California (USC), and is now dual board certified in Nuclear and Molecular Medicine as well as Radiology. Currently, Dr. Hawk holds several national leadership positions in organized medicine and is internationally recognized as a thought leader in artificial intelligence applications. Throughout the COVID-19 pandemic, she has strategically applied her translational abilities to ensure sports, entertainment and hospitality spaces create safer environments for people to gather and thrive.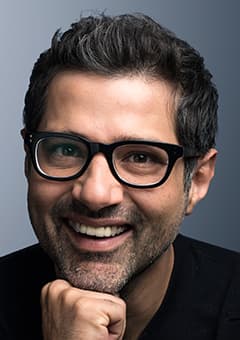 Ashish Hemrajani
BookMyShow
Ashish Hemrajani is the Founder and CEO of Big Tree Entertainment Private Limited, which operates BookMyShow, India's leading online entertainment platform, offering tickets and end-to-end management for live events and movies as also sports, games, musicals, etc. It is the one stop shop for all out-of-home entertainment offerings in India.
Ashish started his professional journey after completing his MBA specialising in Marketing in 1997. In 1999, he gave in to his passion for entrepreneurship and founded Big Tree Entertainment.
In 2007, seeing the growth in multiplexes and the increased credit and debit card penetration in the country, Ashish and his team launched BookMyShow as we know it today. While passionately driving his model for BookMyShow, he brought on board believing investors like TPG Growth, Stripes Group, SAIF Partners, Accel and Network 18 (Reliance). BookMyShow has also ventured into international territories and has expanded its operations to Dubai, Indonesia, Singapore and Sri Lanka.
While BookMyShow embodies the true spirit of entrepreneurship and is a classic example of how a simple idea can go a long way in resolving a pertinent problem, Ashish also continues to invest his energies in creating and nurturing the next generation of leaders and entrepreneurs, both within the organization and outside of it.
BookMyShow also gives back to the society through BookASmile, the charity initiative of the organization. Since its inception, BookASmile through the power of Re. 1 has positively impacted millions of lives across the country and continues to generate smiles within the lesser fortunate sections of the society. 
Ashish believes in balance and indulges in a couple of leisure activities that help him stay focussed, including sailing. The BookMyShow captain cool considers the sea as a great leveller. He sails every week and participates in sailing competitions regularly along with his crew. Apart from being out at sea, Ashish is also drawn to the philosophy of Vedanta.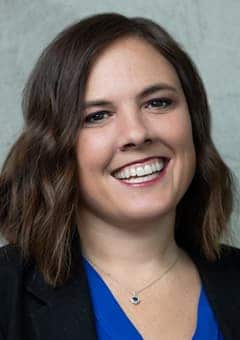 Mary Kay Huse is a highly dynamic senior executive who leads businesses to new levels of revenue and profitability in the SaaS and technology spaces. She is recognized for her visionary insight in identifying and capturing market growth opportunities while helping to build out an organization's industry-leading capabilities. Throughout her career she has delivered on critical corporate initiatives around market expansion, product differentiation, revenue, profitability, and customer success. Prior to becoming CEO of Mandolin, Mary Kay was the EVP & COO of Salesforce Marketing Cloud, helping drive Salesforce's fastest growing $1B+ business unit. 
After starting her career as a business analyst with Rose-Hulman Ventures, a $55M venture fund, Mary Kay went on to join Exact Target in account management and service operations. After repeated promotions she was appointed to head up the company's UK services and support division where she drove both record profit and revenue, earning her a promotion to Vice President of Global Services Strategy and Operations. In this role, she led the company's global footprint and capability, a central factor in the company's IPO and eventual acquisition by Salesforce.
Upon Exact Target's $2.5B acquisition by Salesforce in 2013, Mary Kay was retained based on her record in driving bookings and profitability, appointed first to lead global sales operations and professional services and then as Senior Vice President of Salesforce's Global Marketing Cloud Services, based in San Francisco. 
After exceeding hundred-million-dollar and double-digit divisional growth targets, Mary Kay was elevated to Senior Vice President of Global Customer Success, managing a $1B P&L and 2,000-person organization in driving global adoption of programs across all clouds.
In 2018 Mary Kay was promoted to Executive Vice President and Chief Operating Officer of Marketing Cloud, where she delivered on all key revenue, customer, product, acquisition and financial goals. During her tenure at Marketing Cloud, Mary Kay actively contributed to the company's growth from $4B to $20B and its position as the leader in the CRM/SaaS industry. As the senior executive of Marketing Cloud she provided visionary leadership in navigating the organization to greater levels of top and bottom line performances, which she now exercises as the Co-Founder and CEO at Mandolin.
Mary Kay is recognized as a digital-transformation thought leader and well-respected industry speaker. She is a graduate of DePauw University, and she actively supports female leadership development and diversification in the technology industry, currently serving as Vice Chairman for Girls Inc. of Greater Indianapolis. She is also on the board of Nextech, a non-profit focused on computer science education in K-12 Indiana schools.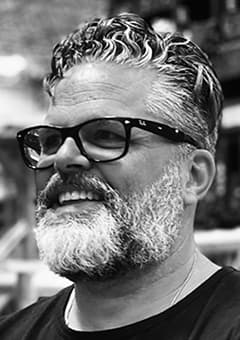 Rutger Jansen
Insomniac Events
Rutger Jansen is an event professional that started his journey in the EDM industry in Europe during the 90's, right at the beginning of the genre's take off.
He has produced some of the largest and most renowned EDM festivals and shows across Europe and around the world like: Tomorrowland, Sensation, Mysteryland, State of Trance, and artists like Armin van Buuren and Hardwell.
In 2013, Rutger moved from the Netherlands to New York as part of ID&T's expansion to the US, shortly after, the company was purchased by SFX II. Following ID&T to the USA, he started the New York office of Backbone International, a production company with offices in Amsterdam, New York, Hong Kong and Jakarta. He produced festivals like TomorrowWorld, Sensation, Electric Zoo, and Mysteryland in the US.
Rutger now serves as the Senior Vice President of Production and Operations at Insomniac where he oversees 30+ large scale festivals hosting up to 180,000 people per day and close to 400 concerts a year.
Insomniac is an American Electronic music event promotor and music distributor. Founded by Pasquale Rotella, it is best known as the organizer of the electronic music festival Electric Daisy Carnival (EDC).
Alongside EDC, Insomniac runs the electronic music events Beyond Wonderland and Nocturnal Wonderland, as well as Bassrush, Basscon, and Dreamstate. The company also owns a stakes in the Okeechobee Music & Arts Festival and Rolling Loud.
Insomniac is also involved in the operation of three Los Angeles nightclubs, Exchange L.A., Academy and Time, as well as Club Space in Miami and Echostage in Washington DC.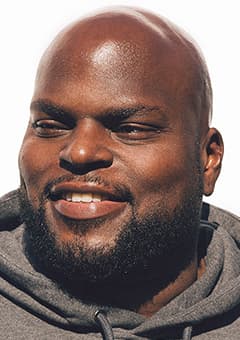 Jamal Jimoh
Hitco Entertainment
Jamal Jimoh is a marketing and management professional with over fifteen years of experience. He began his career at Island Def Jam as a New Media consultant before accepting a role in A&R Research and Promotion. There, he was instrumental in bringing new talent to the attention of the label's brass. With his eye for talent and gift for marketing, Jamal was tapped to oversee Teen Island – the teen marketing arm of Island Def Jam where he worked with then upstart Justin Bieber among other notable young talents signed to the storied labels. After his work with Island Def Jam, Jamal took on the role of General Manager at Nick Cannon's Ncredible Entertainment where he developed and produced TeenNick Top 10, did digital production and social media for MTV's Wild'N Out, and brought in Monster Products to develop and launch Nick Cannon's Ncredible Headphones. Subsequent stops saw Jamal tackling the roles of Director of Urban Digital Marketing at Entertainment One, Senior Director of Urban Programming and Revenue at Premier Music Group and VP of Marketing & Revenue at Rostrum Records. Jamal currently serves as Vice President, Head of Commerce for HITCO.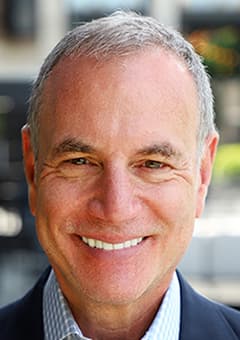 Brian Kabatznick
Oak View Group International
Brian has worked within the US and international entertainment business sector as senior executive for the worlds leading companies. Since 2019 Brian oversees Oak View Group's entertainment facilities development efforts throughout all international markets.
Previously, Brian managed AEG's expansion of entertainment facilities in Europe as their VP of Business Development. This included the expansion of new or existing venues in the UK, Paris, Brussels, Spain, Holland, Istanbul, Moscow and Dubai. From 2015-2018 Brian also served as President of the European Arenas Association, a network of 36 arenas located in 21 countries.
Brian also operated businesses for Ticketmaster US and Ticketmaster International.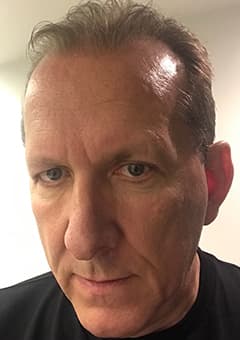 Peter's influence has resonated throughout the industry since the 1980s. At only 23 years old, he discovered and managed the infamous industrial alt-rock band Ministry, the first of many groups he has successfully supported.
He has worked across numerous scenes, both geographically and stylistically. During the mid-80s, he was closely associated with the birth of house music. Acting as an agent for seminal artists such as Marshall Jefferson and Adonis, he organized some of their first international gigs at iconic venues like Paradise Garage and Ministry of Sound.
Katsis later moved to Los Angeles and became a partner at The Firm. At the agency, he helped the careers of Backstreet Boys, Enrique Iglesias, Korn, Thirty Seconds to Mars, Snoop Dogg, One Direction, Audioslave, Limp Bizkit, Staind, and others.
Peter has organized and strategized countless concerts and tours, breaking boundaries and setting records along the way. The Backstreet Boys' 1999 "Into The Millennium Tour" set a Ticketmaster record of sales, with 735,000 sold in the first hour. He produced the only concert by an American band in Castro-era Cuba with Audioslave's 2005 performance to 100,000 fans in Havana.
In 2008 through 2014, Peter – along with partners Jeff Kwatinetz and Rich Frank – founded Prospect Park Entertainment. During that time, he continued his work managing the music careers of top artists like The Smashing Pumpkins, Jane's Addiction, Korn, Audioslave, Ice Cube, Death Grips, and the Backstreet Boys.
Currently, Katsis is a partner at YM&U Group in Beverly Hills, where he manages artists like, Bush, 5 Seconds of Summer, Fever 333, Jane's Addiction, The Clockworks, and Liz Phair, amongst others.
"THE BEST MANAGER IN THE MUSIC BUSINESS - PERIOD." – Vanity Fair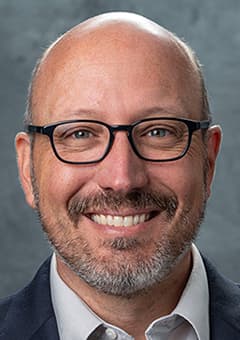 David Kells
Bridgestone Arena
David Kells has been with Bridgestone Arena and the Nashville Predators since 2005. During his tenure he has served as the Conversion Manager, Event Manager, Director of Marketing, SVP of Booking and currently as the EVP of Entertainment and Venues.
Kells is most proud of and grateful for all of SMASHVILLE, the Loyal Legion and 7th Man for creating an amazingly unique bond with the Preds. Without their support, we would not have been recognized as Arena of the Year by Pollstar magazine, IEBA, CMA and ACM. Our fan support solidified our spot as a Top Workplace with The Tennessean and as the No. 1 professional sports franchise by ESPN, and without their tireless dedication to this franchise and passion for all we aim to achieve, we would not be the organization we are today. Kells is proud to serve these incredible fans alongside our core leadership group to continue reaching our organization's ONEGOAL.
David quickly developed a passion for live entertainment after working his first concert at the age of 18 and is proud to have been part of Nashville's live entertainment community ever since. Over the course of his career he has worked for SFX Entertainment, Great Big Shows, and AC Entertainment.  Prior to joining the Bridgestone Arena staff, David helped manage the legendary Exit / In and has been involved in producing such festivals as Dancin' In the District (Nashville, Tenn.), Sundown in the City (Knoxville, Tenn.) and Birmingham City Stages (Birmingham, Ala.). 
In addition to helping oversee Bridgestone Arena's rise to one of the top venues in the U.S. and the 2017 Pollstar Arena of the Year award, Kells has received personal recognition for his hard work in the industry. Kells was named the 2017 Pollstar Venue Executive of the Year, International Arena Buyers Association's Venue Executive of the Year in 2014, 2016 and 2019 and has been nominated for Pollstar's Facility Executive of the Year 7 times. A lover of hockey from a young age, Kells' hockey career peaked in 1980 when he received the Most Improved Player Award from the Massena Minor Hockey Association. 
Kells and his wife, Lucy, reside in Inglewood and have one daughter, Kathryn.
Adam Kornfeld
Artist Group International
Adam Kornfeld began his career while still in High School in New York City working at Private Stock Records, which featured Artists such as Blondie, Frankie Valli, and Robert Gordon among many others. After graduating from Syracuse University in 1982, Adam worked at both ICM and the William Morris Agency. In 1986 he followed Dennis Arfa to the newly formed QBQ Entertainment working with such clients as Billy Joel, Beach Boys, and Rodney Dangerfield.
In 1999, the company name changed to AGI (Artist Group International), but the spirited work ethic only grew stronger.
In 2012, AGI became part of Y Entertainment which is part of the Yucaipa Companies.
Today, as President of Touring North America at Artist Group International, Adam oversees a diverse roster of over 100 clients that features superstar talent such as Billy Joel, Metallica, Rod Stewart, Rush, Def Leppard, Daryl Hall & John Oates, and Poison among others, and up and coming Talent such as The Try Guys and Why Don't We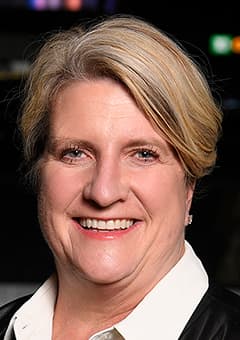 Amy Latimer is President of TD Garden, one of the most active, highly regarded and successful sports and entertainment venues in North America. Latimer also works directly with Delaware North, the owner and operator of TD Garden, by overseeing its client and contract retention support and enabling base business growth.
Latimer was part of the inaugural executive team at the TD Garden and started as the Director of Marketing in 1995. Later, she launched the arena's first e-business department, where she led a team dedicated to harnessing database marketing and website strategy. Latimer's growth within the arena continued as she served for six seasons as Senior Vice President of Sales & Marketing, responsible for developing and leading all sales and marketing strategies for the Boston Bruins and TD Garden. In 2012, Latimer was named president of the arena.
Under Latimer's leadership, TD Garden has transformed. As arena president, she has led a $70 million, floor-to-ceiling renovation in 2015 and a multilevel, $100+ million, 50,000- square-foot expansion of the arena which opened to the public in 2019. Dubbed TD Garden's Legendary Transformation, this project provided a completely enhanced fan experience, from new entrances, re-imagined premium products and amenities, state-of-the-art vertical transportation and several new bars, lounges and seating areas.
A recognized leader in the sports and arena industry, Latimer was named one of Sports Business Journal's "Game Changers" in 2011, "WISE Woman of the Year" in 2015 and a "Boston Business Power Player" in 2017 by Boston Magazine. With Latimer at the helm, TD Garden has been consistently ranked among The Boston Globe's "Top 100 Women-led businesses in Boston." Additionally, she was appointed to the Massachusetts Convention Center Authority's board of directors, serves on the Massachusetts Large Venue Security Task Force, and named to the New England Advisory Council for the Boston Federal Reserve.
Thanks to her extensive experience and knowledge in the sports and arena industry, she continues to raise the profile for Boston's premier sports and entertainment arena by attracting national and international events, including the 2015 NCAA Frozen Four, 2016 ISU World Figure Skating Championships, the 2018 NCAA Men's Basketball East Regional and the upcoming 2022 NCAA Men's Ice Hockey Frozen Four.
Throughout her tenure at TD Garden, Latimer has overseen and participated in many of the arena's charitable endeavors via Garden Neighborhood Charities, the arena's philanthropic arm, and the Boston Bruins Foundation. Latimer currently serves as the Executive Director of Garden Neighborhood Charities in addition to serving on the MA State Advisory Board for The Salvation Army, the MIAA Educational Athletic Advisory Board, The Special Olympics of MA Advisory Board, and sits on the Board of Directors for Shooting Touch. She continues to play a key role in developing and hosting annual events, volunteer opportunities and financial support of community partners such as The Salvation Army, Action for Boston Community Development, Friends of Boston's Homeless, Good Sports and The Special Olympics Massachusetts.
The native of Ellicott City, MD received her degree in Political Science from the University of Rhode Island, which she attended on a full basketball scholarship. Latimer also took political management courses at George Washington University and worked for Empower America while living in Washington, D.C. She currently resided in Topsfield, Massachusetts with her husband Jody and their three sons.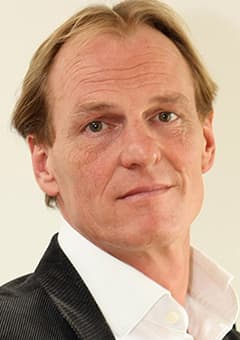 Georg Leitner
Georg Leitner Productions GmbH
Since 1977 George Leitner Productions  has delivered across the globe some of the world´s  top performers, such as Grace Jones, Ray Charles, James Brown, Sean Paul, Chic feat Nile Rodgers , Kool & the Gang , George Clinton, Luis Fonsi, Foreigner  and many more . GLP books internationally artists from various fields - which include Latin ( eg Luis Fonsi, Julio Iglesias) , Rock ( eg FOREIGNER) , reggae & World ( eg UB 40 , Julian Marley), Africa Beats , R&B/ Soul (Kool& the Gang, Gloria Gaynor, Al McKay´sEarth Wind & Fire exxp), Urban (eg Wyclef Jean, Sugarhill Gang) and Show acts (eg Peter Pan on Ice, Vivaldianno)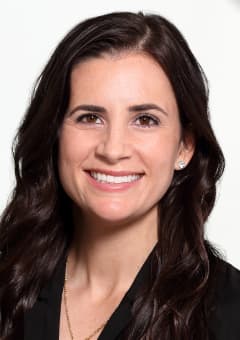 Francesca Leiweke-Bodie
Oak View Group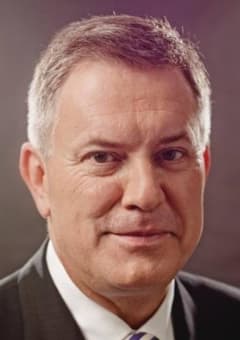 Tim Leiweke
Oak View Group International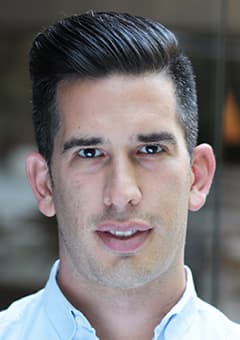 Jbeau Lewis
United Talent Agency
Jbeau Lewis is part of the music leadership team at leading global talent, entertainment, and sports company UTA. He represents a diverse roster of established and emerging recording artists across multiple genres, including Bad Bunny, Muse, Chance The Rapper, Karol G, Jason Derulo, Bebe Rexha, The Pussycat Dolls, LANY, Empire of the Sun, Milky Chance, Walk Off the Earth, Monsta X, Jessie J, Nicole Scherzinger, Dixie D'Amelio, Olivia O'Brien, Scarypoolparty, Sean Paul, Cheat Codes and Nicky Romero, among many others.
Prior to UTA, Lewis spent 11 years in the music department at CAA, working with artists including Katy Perry, Ariana Grande and Ludacris.
He is a graduate of the University of Virginia, where he earned a Bachelor's degree in English.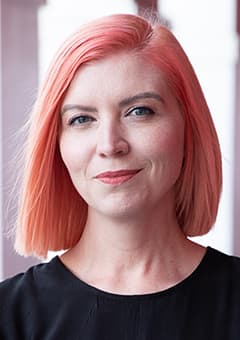 Geni Lincoln, GM and SVP/Live Events of the Forum, is an integral player in continuing to maintain the Forum's status as the top West Coast Arena and the #2 U.S. Arena, while expanding the vast and impressive list of artists performing at the building. She began her career at the Universal Amphitheatre working in the Booking Department for House of Blues Concerts from 2000 through the sale of HoB Concerts to Live Nation in 2006. From 2007 through 2013, she worked in the booking department of Live Nation Southern California on events at the Gibson Amphitheatre and most of the company's Los Angeles, Orange County, San Diego and Las Vegas events. Lincoln joined the Forum in November 2013 and is proud to work with an amazing team at the iconic venue.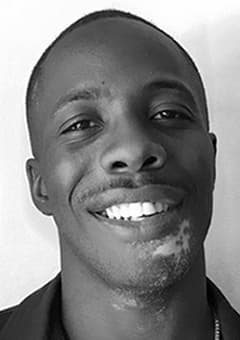 Dre London, born in London, moved to America with a vision of living the American dream and hopes of succeeding in life.  Starting his career in London with an artist from the UK that he believed could break in the United States, Dre hit the ground running.  2008 was the official start to his career where he started to network really hard in New York City, meeting various executives, producers and artists like French Montana, Jadakiss, Max B and many others.
Once in New York City, Dre rented out a studio in Dumbo, Brooklyn where he put together such records as French Montana & Jadakiss' "NY Minute", French Montana's breakout single "Shotcaller" and over the next couple of years started to learn the ins-and-outs of the music business before moving his operation to LA in 2012.
Since moving to LA, Dre hasn't looked back.  He has the hottest artist in the world currently, with Post Malone securing four multi-platinum singles, the number #1 debut platinum album of all-time in Stoney and executive produced the number-one single on the Billboard Hot 100 in "rockstar" featuring 21 Savage breaking Apple Music's weekly streaming record.  Other clients on Dre London's London Ent. roster include Tyga, Tyla Yaweh, producer Tank God and a few developmental artists that will be releasing content soon.  
Even with the impact of covid-19 on the music industry, Dre's 'always grinding' attitude has not let up. While Dre has been away from breaking records on tour, he has taken off on impressive business ventures across multiple sectors. Dre has exploded into the beverage industry with his Maison No. 9 Rosé collaboration, while also turning heads with the bold designs of Kruel London. In 2021, Dre is entering into the world of television and film while simultaneously launching the streaming platform AUX Live. These businesses are the beginning of a long list that prove that Dre London is much more than a manager.
With the vision of the American dream and a one-way plane ticket from Heathrow to JFK in 2008, Dre hasn't looked back.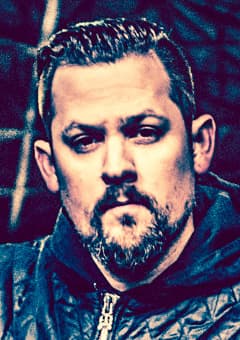 Joel Madden
Good Charlotte
Joel Madden is an enduring figure in the music industry. He has over 20 years as a successful touring musician under his belt as frontman of iconic pop punk band, Good Charlotte, and many of his entrepreneurial efforts throughout the last decade have been focused on supporting the careers of independent artists. Today, as founder of livestreaming platform, Veeps, he continues this mission of inspiring and enabling artists and performers to build a sustaining business, on their own terms.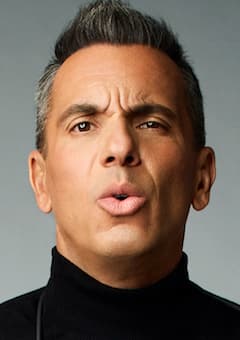 Sebastian Maniscalco
Comedian/Actor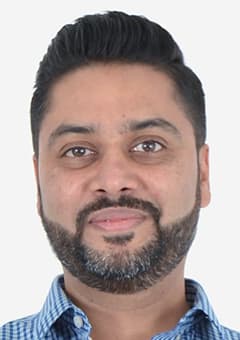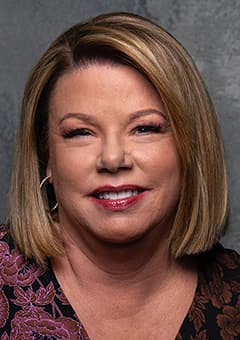 Before comedy began its current renaissance, Judi Marmel was building multi-million-dollar careers for her clients through a combination of savvy marketing, calculated touring and good old fashioned funny. As President of Talent and Co-Founding Partner for Levity Live, Marmel has taken clients, including Sebastian Maniscalco, to the Forbes: Top 10 Earners in Comedy List – through creative alliances, grassroots expansion of their base, and a series of comedy specials, TV series and movie deals.
The thirty-year industry veteran – known for her exceptional eye for both talent identification and market/audience alignment – has created a niche orchestrating career paths for clients including content ownership, book deals, residencies and expanding their audience in tangible ways.
It is her ability to create unique and exciting opportunities, identify comedy that falls outside the "current buzz" and knack for building audiences that has made Marmel not only one of the most consistent managers in this arena, but also one of the most sought after.
Marmel began her career in comedy as a 'door girl' at the Comedy Corner in Colorado Springs at a time when Roseanne Barr was dropping into the same club for open mics. Shortly thereafter, she began scouting and producing talent for HBO's Comedy Arts Festivals, TBS's Comedy Festivals in Las Vegas and Chicago, dozens of television shows and hundreds of live comedy events. Over the course of a decade, Marmel saw over 2,000 artists annually at comedy clubs, theaters and concert venues across the globe.
In 2009, Marmel and her partners Robert Hartmann and Stu Schreiberg, founded Levity Live, a leading entertainment company that brings together award-winning production companies, talent management and development, and a network of premium mixed-use live entertainment venues under the Improv and Levity Live brands. Beyond leading the talent management division, Marmel actively participates in the development and execution of the company's global growth strategy.
With over 150 hours of primetime programming slated for 2018, Marmel works closely with the company's three production banners – Levity Productions, Triage Entertainment and Lando Entertainment – on both scripted and non-scripted programming across major distribution platforms including Netflix, Comedy Central, Showtime and Food Network. Over the course of her career, Marmel has been an Executive Producer on hundreds of comedy specials with some of the biggest comedians in the world including Amy Schumer, Trevor Noah, Daniel Tosh, Gabe Iglesias, and Jeff Dunham.
As Levity Live continues to expand its premium live entertainment venue platform across the United States, Marmel works closely with the Live Division on the discovery and development of new talent and formats, to expand the company's access to cutting edge live entertainment and
solidify its reputation as the home for the next generation of breakout talent. Levity Live's marketing engine coupled with Marmel's keen understanding of and eye for emerging talent enables the company to champion fresh voices, providing them with the resources and platform they need to connect with audiences in meaningful ways.
In 2018, Marmel and the senior leadership team at Levity Live finalized two transformational transactions aimed at fueling the company's long-term growth. In January, Levity Live acquired the legendary comedy brand The Improv, which expanded the company's live venue platform enabling greater opportunities for talent discovery and development.
In her spare time, Marmel participates and supports Stand Up With Comedy, a nonprofit focused on providing ask-risk youth with opportunities using the principles of stand up comedy to develop lifelong skills such as public speaking, self-confidence, and creative expression. In 2021, Marmel became an active board member of Comedy Gives Back, which is a non-profit that supports local comedians in their community. Marmel, and her husband Steve, live in Seal Beach, CA with their two dogs.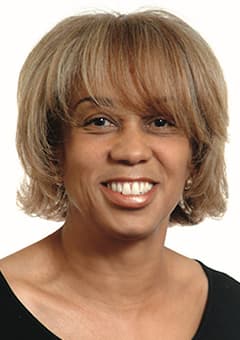 Gail Mitchell serves as Billboard's Executive Director of R&B/Hip-Hop, covering the R&B and rap genres as well as music industry business news for the magazine and Billboard.com. Mitchell has moderated panels and keynote Q&A's for industry organizations and companies such as ASCAP, BMI, the Recording Academy, Grammy Museum, Revolt Music Conference, Music Business Association (Music Biz), Warner Records, Pollstar and Midem Digital 2020. She has also represented Billboard in stories and broadcast interviews for various media outlets including CNN's Anderson Cooper 360, CNN Tonight with Don Lemon, NBC's Today Show, CBS This Morning, CBS News Radio, CBS Evening News, MSNBC's Rachel Maddow Show, BET, A&E and USA Today. Mitchell holds a bachelor's degree in communications from Loyola Marymount University/Los Angeles. Her music industry service includes two terms as a national trustee representing the Los Angeles Chapter of the Recording Academy. Mitchell was honored at the Facebook + Instagram second annual Women in Music Grammy Week luncheon (#EmpowHER) in 2020, alongside Epic Records Chairman/CEO Sylvia Rhone, Motown Records President Ethiopia Habtemariam and Jacqueline Saturn, President of Capitol Records' Caroline division. In addition, Mitchell was most recently among 2021's Empowered Women honorees, as recognized by the Culture Creators organization in partnership with Elle magazine and CIROC.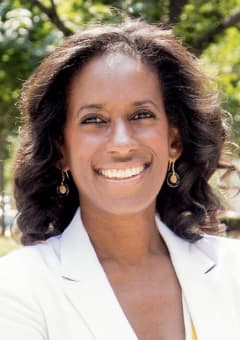 Binta Niambi Brown
Omalilly Projects, Black Music Action Coalition
Binta Niambi Brown is Head of Operations and Strategy at Keep Cool/RCA Records and founder of omalilly projects, an artist management and production company. Most recently, she led Chance the Rapper's recorded music & publishing operations. On Chance's behalf, Binta successfully released three Billboard charting albums. She was an executive producer on Tank & the Bangas EP "Friend Goals" and is a co-producer of the forthcoming Mandela Musical. She is a producer of the documentary film "Fly Like A Girl". Binta manages GRAMMY Award winning producer and artist Peter CottonTale. She is Co-Chair and Co-Founder of the Black Music Action Coalition. Prior to her career in music, Binta was an international corporate lawyer and human rights advocate, who began her career at Cravath, Swaine and Moore and was a partner in Kirkland & Ellis LLP. She holds leadership roles in the SummerStage Music Festival (New York), the American Theatre Wing and the Arts for Illinois Relief Fund, and is a trustee of the American Theatre Wing, Chicago Shakespeare Theatre, Merit School of Music and Music Managers Forum (US). She also serves on the Leadership Council of the Recording Academy's Black Music Collective. Binta previously served on the boards of the New York City Parks Foundation, Barnard College, Columbia University, and a board committee of the New York Philharmonic.
Binta is on Billboards 2021 Change Agents List, Billboards 2020 Hip-Hop & R&B Power Players list, Billboards 2020 Women in Music List, and has been recognized by emPOWER/Financial Times as #8 on its list of the 100 most prominent minority business executives globally, as a Fortune 40 Under 40 Business Leader, the Root's 100 Most Influential African-Americans, Crain's New York 40 under 40, JET Magazine 40 under 40, and a World Economic Forum Young Global Leader. She has been featured in Billboard, Variety, Rolling Stone, Marie Claire, Cosmopolitan Magazine, Real Simple Magazine, the Washington Post, the New York Times, on CNN, the BBC and on NPR. She is a member of the Council on Foreign Relations. A graduate of Barnard College, Columbia University, and the Columbia University School of Law, Binta was also a Senior Fellow at the Harvard Kennedy School Center for Business and Government, Executive in Residence for the New Orleans Startup Fund, and has certificates from Harvard and Yale.
Binta is a frequent lecturer at colleges and universities, and speaks and writes regularly about culture, politics and policy, the movement for Black life, women's issues and of course, music and the creative industries.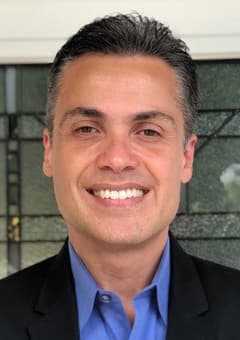 EDDIE ORJUELA
Nederlander Concerts &
Orjuela Entertainment, LLC
With over 22 years of experience, Orjuela books and consults on Latin programming for independent promoter Nederlander Concerts and its award-winning venues.  Orjuela has worked with some of the most well-known Latin artists in the world, including Enrique Iglesias, Mana, Luis Fonsi, Daddy Yankee, Pepe Aguilar, and Gloria Trevi, among many others.  This year, Orjuela booked Regional Mexican Superstars Grupo Firme, who are performing a remarkable seven shows at STAPLES Center. He also booked six Los Angeles Azules dates throughout the West Coast.  Additionally, Orjuela provides management, label, and publishing consulting through his own company Orjuela Entertainment.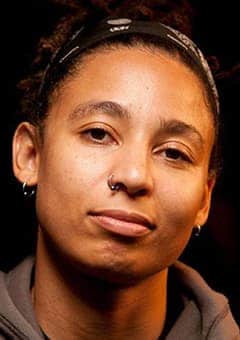 Tobi Parks, musician; entertainment attorney; Owner/Artistic Director of xBk (Des Moines); and NIVA Foundation board member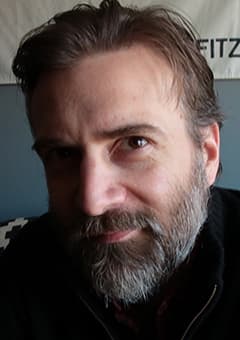 Lawrence Peryer
Lyte, Inc.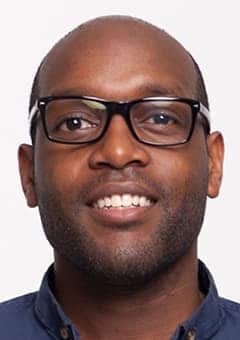 Phil Quist is a Music Agent at leading entertainment and sports agency Creative Artists Agency (CAA).   Quist works in the Los Angeles office and represents many of the world's leading musicians, including The Chainsmokers, Dimitri Vegas & Like Mike, A Boogie Wit Da Hoodie, Tate McRae, Charli XCX, Lil Miquela, R3HAB, Audrey Mika, and Maggie Lindemann, among others. He also serves as an investor at Connect Ventures, an investment partnership between CAA and global venture capital firm New Enterprise Associates (NEA), with a focus on early-stage consumer-focused businesses.
Quist began his career as an Investment Banking Analyst at Morgan Stanley. He joined CAA in 2012.
Quist was named to Variety's "Assistants to Watch" list in 2015 and was also named to the Forbes 2018 "30 Under 30" list in the Music category. In 2019, he was honored on Billboard's Dance Power Players list. He is an active member of the music community, serving as the head of MusiCares Foundation's Young Ambassadors Board. He also serves as a board member for the Forbes Under 30 community.
Quist graduated from Southern Methodist University with a degree in Finance.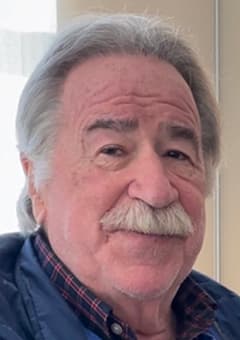 Howard Rose
Howard Rose Agency
A graduate of the University of Washington, served in the United States Army as a Commissioned Officer for two years before choosing a career as a talent agent. Beginning as an agent with Chartwell Artists in 1968, was part of the team that represented many international artists worldwide. Founded the Howard Rose Agency in 1974 and continues to this day.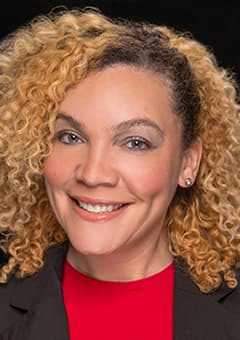 Natasha Russ, Regional Director, Human Resources is responsible for overseeing all aspects of people operations for Legends's hospitality division on the West coast, in addition to global sales and partnerships on a national level. As a dynamic, people and organizational strategy facilitator, Natasha is intricately involved with successful launch and delivery of workforce analytics, diversity and inclusion programs, compensation strategy, employee engagement and workforce development/growth roadmaps.
Prior to joining Legends, Natasha has worked in various human resources capacities across a variety of industries including high-tech and financial services. Her time in the sports world has been spent in South Florida with the operations of Levy Restaurants at Marlins Park and in New York at The Madison Square Garden Company. Natasha is a graduate from the University of Maryland with a B.S. in Human Resource Management and has a Master of Science in Employment Law from Nova Southeastern University.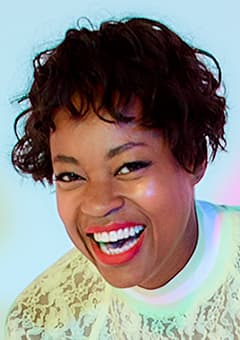 Noelle Scaggs
Elektra Recording Artist, Fitz & The Tantrums
Elektra recording artist Noelle Scaggs may be best known for her larger-than-life vocals and magnetic stage presence as the co-front person for multi-platinum group, Fitz and theTantrums, but the talented songstress is also an accomplished songwriter, whose credits include co-writing her band's chart- topping, platinum-certified singles "Out Of My League" and "The Walker." In 2018, Scaggs was placed at #12 on Billboard's list of Top 30 Female Artists in the Alternative Songs Chart's History, amongst names like Gwen Stefani and Lorde.
In November of 2018, Noelle took a step outside of Fitz and The Tantrums and released "Great For You," her Elektra Records debut as a solo artist. Created in collaboration with LA-based trio BRÅVES (comprised of producer and long time friend Johnny What and brothers Thorald and Issac Koren,) the song is a fully realized product of Scaggs' ambition and creative vision – a sultry yet heartbreaking, alternative-pop ballad that hooks in the listener from the first beat, like a sonic love at first sight.
Beyond music creation, Scaggs is immensely passionate about two things: good food and world travel. Adventures with Scaggs, LLC. launched in 2018 and serves as her new production house, focusing on the development of original content series for the epicurious, music-centric and avid traveler alike. As a host, Scaggs showcases her travels with friends and solo journeys around the world, displaying the culinary experiences that inspire her the most. In collaboration with Tastemade media, Scaggs has hosted two travel series over the summer of 2019 and continues to connect with chefs, musicians, and communities around the world "to bring together good food, music and discovery."
Noelle is currently working on her newly founded initiative, Diversify The Stage that launched the spring of 2020, created to foster more accessible pipelines to careers in concerts, events and touring for BIPOC, LGBTQ+, Female-Identifying, and Gender Nonconforming communities. She started the initiative upon recognizing the lack of diversity she'd encountered while on tour and hopes to bring more awareness to artists and their respective teams to help build more inclusive hiring practices in the future.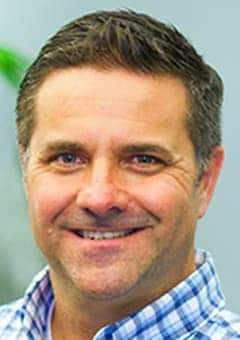 Wayne currently holds the position of EVP of Sports & Entertainment at Appetize Technologies, Inc.  He's been working at Appetize for over 6 years and in carries over 20 years of industry experience.  He employs a tenacious entrepreneurial approach and strategically thinks of relevant details throughout product lifecycles and how new technologies get introduced into the market, specially focused on the Sports & Entertainment industry.  
Appetize has quickly become a leading, fully cloud-based point of sale (POS), digital ordering, and enterprise management platform trusted by the world's highest volume businesses. As the technology hub for commerce, Appetize proudly connects all ordering technologies, including POS terminals, handheld devices, self-service kiosks, mobile and online ordering, with best-in-class application and technology integrations. We've simplified the transaction process in order to drive financial performance, improve guest experience, and future-proof operations.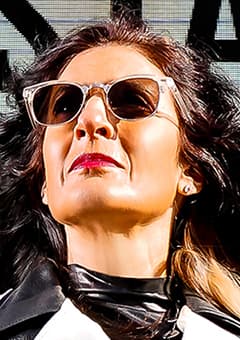 Audrey Fix Schaefer
I.M.P.
Audrey Fix Schaefer
Communications Director, I.M.P.
Board Member and Communications Director, National Independent Venue Association (NIVA)
Audrey is the communications director for I.M.P. and its legendary venues in Washington, D.C.: 9:30 Club, The Anthem, Merriweather Post Pavilion, Lincoln Theatre. She is a member of the Board of Directors for the National Independent Venue Association (NIVA) and serves as its communications director, spearheading efforts to gain emergency relief for independent venues in the U.S. shuttered due to the pandemic. Prior to joining I.M.P. 14 years ago, she was Vice President of Corporate Communications for Sprint Nextel where she oversaw financial and crisis communications and media and community relations.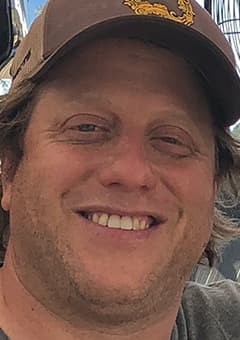 PETER SHAPIRO
DayGlo Ventures
Independent music entrepreneur Peter Shapiro continues to explore a range of passion projects. He has owned and operated renowned venues Brooklyn Bowl, Brooklyn Bowl Las Vegas, Brooklyn Bowl Nashville, The Capitol Theatre, Garcia's and Wetlands Preserve.  In 2015, he produced Fare Thee Well: Celebrating 50 Years of the Grateful Dead, at Levi's Stadium in Santa Clara, CA and Chicago's Soldier Field.  Shapiro founded Lockn', a four-day music and camping festival held in Nelson County, Virginia as well as Jazz & Colors, an experiential music event held in Central Park and the Metropolitan Museum of Art.  He originated the Rock and Roll Playhouse, developing the family concert series into a weekly national concert series that takes place in over 25 markets across America. His other endeavors include the IMAX concert films U2 3D and All Access, the Jammys awards show, the Green Apple Earth Day Featival, and Easy Rider Live.  Shapiro serves as publisher of Relix magazine and sits on the board of a number of civic and charitable organizations, including: The Rock and Roll Hall of Fame Museum, New York Public Radio, and City Parks Foundation.  In 2019, Peter was named Chairman of HeadCount, one of the leading youth voter engagement and participation organizations in America.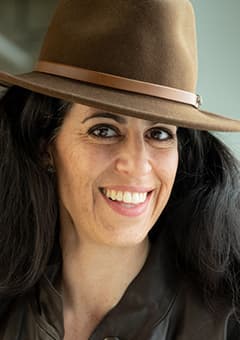 Nurit Smith
Music Forward Foundation
Nurit Siegel Smith is a social sector executive and creative strategist dedicated to improving and advancing organizations that positively impact the world around us. She has spent the past two decades in executive roles in arts and entertainment non-profits exploring the intersection of education, performance, philanthropy, and advocacy. With extensive knowledge of the social and entertainment industry sectors, she has managed positions within varied organizations including Blue Man Group, Highways Performance Space, SAG-AFTRA Foundation and Grand Performances.  As Executive Director of the Music Forward Foundation, she guides a dedicated, national staff who deliver programs that uplift the next generation, empower youth, and help break the barriers of gender, poverty, and race to enter the music industry. Her work at Music Forward also entails managing charitable partnerships including the global Covid relief fund Crew Nation. She is a UC Berkeley dance and theater graduate; her work as a performer and creator has been seen on TV and film and on stages across the country.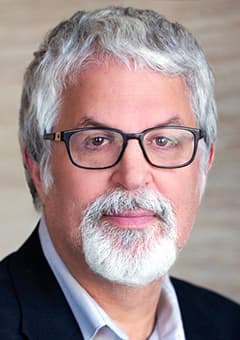 Bruce Solar is Partner and Head of Worldwide Music at APA where he oversees global operations for the Concerts division of one of the largest diversified talent agencies in the industry with offices in Los Angeles, New York, Nashville, Atlanta, Toronto and London.
Solar joined APA in 2015 as Executive Vice President of Worldwide Music, was promoted to Partner and Co-Head of Worldwide Music in 2018, and named Head of Worldwide Music in 2021.
Prior to joining APA, Solar spent 14 years at The Agency Group representing a diverse roster of international artists. He began his career at the Harry Chickles Agency in Boston before joining Absolute Artists, where he oversaw operations for the very successful boutique agency representing numerous legendary acts.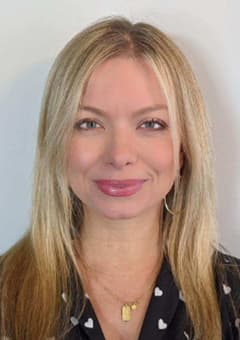 MAUREEN VALKER-BARLOW
Danny Wimmer Presents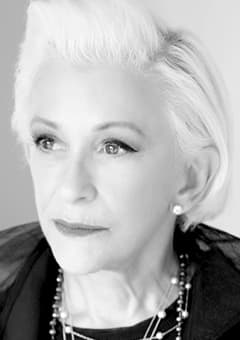 Marsha Vlasic
Artist Group International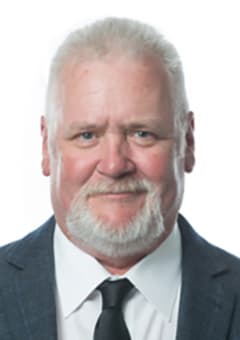 Ray Waddell
Oak View Group
As President, Media & Conferences, Ray Waddell, steers OVG's rapidly expanding portfolio of media properties, including the print and digital platforms for VenuesNow, Pollstar, Pollstar Daily Pulse, and pollstar.com; and the company's investment in sports technology media company SportTechie.com. 
As a journalist, Waddell has covered the live entertainment business for over 30 years, predominantly for Billboard, where he was Executive Director, Content and Programming, for Touring & Live Entertainment.  He joined the Billboard family in 1987 as a Los Angeles-based reporter before relocating back to his home town of Nashville in 1991 to continue covering the live business as the industry changed dramatically. 
Waddell's byline has appeared an estimated 10,000 times under the Billboard banner, where he wrote features and news coverage on the global touring industry and other music-related topics for Billboard, Billboard.com, Billboard.biz, and Billboard Bulletin. He was a columnist for 20 years, with his weekly On The Road column considered a "must read" for touring industry professionals. Waddell has interviewed countless music industry professionals and the most successful artists of all time, including Billboard cover features on Bruce Springsteen, Kenny Chesney, Coldplay, Paul McCartney, Tim McGraw, Roger Waters, the Eagles, Phish, Dave Matthews Band, the Who, Garth Brooks, Chelsea Handler, Miranda Lambert, Bon Jovi, Imagine Dragons, Kings Of Leon, Billy Joel, Kid Rock, and many others. 
Ray Waddell has covered—and often forecasted—virtually every significant trend in the dynamic live music business in the contemporary era. His contacts in the industry are second to none. As the industry's leading journalist, Waddell is highly informed on issues related to touring, concert promotion, event marketing, booking, artist management, ticketing, festivals, sponsorships, production, merchandising, venues, tour deals, and any other topic related to live entertainment on a global basis, across all genres. He often serves as an industry consultant, is a frequent speaker at university music programs and industry events, and has been widely quoted as a touring business expert in such publications as USA Today, the L.A. Times, the New York Times, the Boston Herald, Time, People, Rolling Stone, Spin, NPR, CNN, and many others.   
Waddell helped launch and programmed 13 consecutive Billboard Touring Conference & Awards events, which each year hosts the most influential executives, artists, dealmakers and visionaries in the live business. Speakers at the Billboard Touring Conference have included such artists as Roger Waters, John Fogerty, Halsey, Skrillex, Gene Simmons, Brad Paisley, Chris Cornell, Florida Georgia Line, Perry Farrell, Warren Haynes, and virtually every major player in the industry. At Oak View Group, Waddell will oversee existing conferences within the platform, as well as launch new events targeting the venue, touring, sports and entertainment sectors.  
He is the co-author of the Random House publication "This Business of Concert Promotion & Touring," which is considered the definitive guide to staging, promoting and marketing concerts and tours. The book has been used as required text in music business courses at Vanderbilt University, Belmont University, the University of Georgia, the Berklee College of Music, Syracuse University's Bandier Music Program, New York University, and several others. 
Waddell lives on a farm North of Nashville with his wife of more than 20 years, Teri, amid five dogs, three horses, and assorted other animals.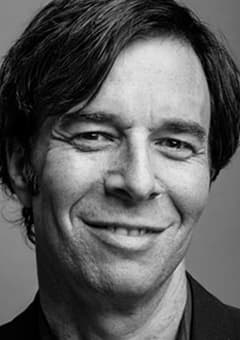 Russell Wallach
Live Nation
Russell Wallach oversees the global Media and Sponsorship division of Live Nation Entertainment, the world's largest live entertainment company. The Media and Sponsorship division connects brands to fans before, during and after powerful live music events to enhance the experience and lift up culture across the fan journey.
Russell and his 400-person team develop high-impact, purposeful marketing partnerships across Live Nation's network which spans 45 countries and includes 200+ venues, 4,000 touring artists, 40,000 annual concerts and 100+ global festivals, including Lollapalooza, Bonnaroo, ACL Live, Governors Ball, EDC Las Vegas, among others. A partnership with Live Nation gives brands access to more than 100 million fans around the world as they discover, plan for, experience and relive live music events.
Under Russell's leadership, the team has created award-winning programs for many of the world's biggest brands including Anheuser-Busch, Hilton, Cisco, Adobe, Infiniti, Revlon, State Farm, and more. With an unmatched offering of music venues and festivals, digital assets and rich audience intelligence, Live Nation has developed its sponsorship and promotion business into a multi-platform, entertainment media powerhouse that delivers the most unique and comprehensive partnerships in the music industry.
Russell has been recognized as one of Fast Company's Most Creative People in Business, Billboard's Power 100, and a member of Billboard's Branding Power Players. He has also been featured in publications including Ad Age, Adweek, CNBC, Forbes and has spoken at leading business and marketing conferences including Fast Company Uncensored, Advertising Week New York, ad:tech, SXSW and IAB Mobile Marketplace.
Prior to his current position, Russell held senior sponsorship sales positions for Live Nation's predecessor companies and divisions Clear Channel Entertainment, SFX Entertainment and ProServ. 
Russell is a member of the Advertising Council, Inc. and the Association of National Advertisers.  He holds a Bachelor of Science degree in Sports Management from the University of Massachusetts in Amherst.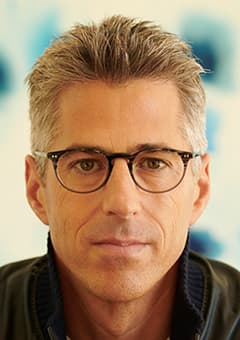 Casey Wasserman
Wasserman
Casey Wasserman is the Chairman and Chief Executive Officer of Wasserman, a leading sports, entertainment and lifestyle marketing and management agency that represents brands, properties, and talent on a global basis. He is also the Chairperson of the LA28 Olympic and Paralympic Games, a position held since 2014 when Los Angeles Mayor Eric Garcetti appointed Casey to head the city's successful bid campaign. Casey also serves as the Los Angeles Super Bowl Host Committee Chairman for Super Bowl LVI in 2022.
Wasserman also serves as President and CEO of the Wasserman Foundation, a private family foundation founded in 1952 by his grandparents Lew and Edie Wasserman. The foundation currently funds in the areas of education, arts & culture, health, service, and global initiatives. Wasserman is a trustee of the Los Angeles County Museum of Art, and a board member of several renowned philanthropic organizations including The Jules Stein Eye Institute, The LBJ Presidential Library and The Motion Picture & Television Fund.
Wasserman serves on the board of directors of Activision and the digital media company, Vox Media. He holds a B.A. in Political Science from UCLA and resides in Los Angeles.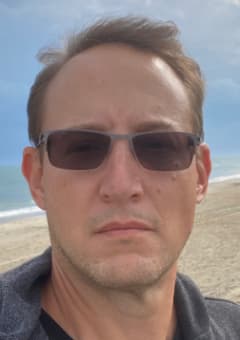 Larry Webman
Wasserman Music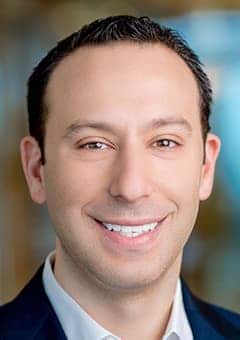 Mark Weinstein serves as senior vice president and global head of marketing and loyalty at Hilton. He and his global team inspire customers to explore, experience and fall in love with the Hilton portfolio of more than 6,300 properties across 18 brands in 118 countries and territories by creating innovative programs, products and partnerships that drive engagement and accelerate commercial performance.
In this role, Mark leads Hilton Honors, Hilton's 110-million-member global guest loyalty program. He is also responsible for Hilton's global partnership network of more than 130 strategic partners, as well as the management of a global portfolio of co-branded credit cards. In addition, Mark oversees customer engagement, CRM and personalization for Hilton's 18 distinct brands.
Mark joined Hilton from MarketBridge, a sales and marketing strategy consulting firm, and prior to that consulted for PricewaterhouseCoopers (PwC). He graduated from the University of Maryland's Robert H. Smith School of Business with degrees in marketing and finance.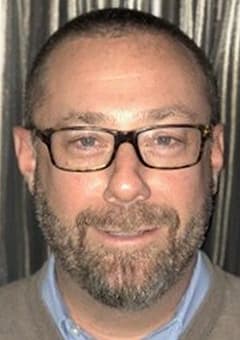 Jeremy Young
CAPS Payroll
Jeremy Young has spent more than 20 years in the live entertainment space, bringing a lifelong passion and deep understanding of the industry to his clients. From fearless beginnings as the Marketing Director for the Riverbend Music Center, Bogarts, and Taft Theatre in Cincinnati, Jeremy evolved his career to the talent side of the industry, Tour Managing artists like Maroon5, Gavin DeGraw, All-American Rejects, and others. From there, he transitioned to artist management, representing Gavin DeGraw for more than a decade. In 2017, Jeremy joined CAPS Payroll to lend his talents to another integral part of the touring space. With CAPS, he provides employer-of-record payroll services to the live events industry—touring, festivals, and production. In March 2020, Jeremy joined forces with key industry players to form 3P America, a service that provides COVID compliance, non-toxic, and proactive sanitization solutions for live events of any size. 3P America ensures the safest possible environment for event talent, staff, and ticket buyers. With his current role at CAPS, Jeremy is enthusiastically preparing for the return of live entertainment, prepared to use his unique, multi-faceted experience and career perspective as an invaluable resource to the industry.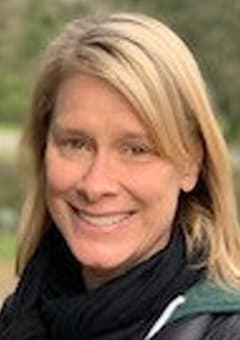 MOLLY ZIDOW
Danny Wimmer Presents